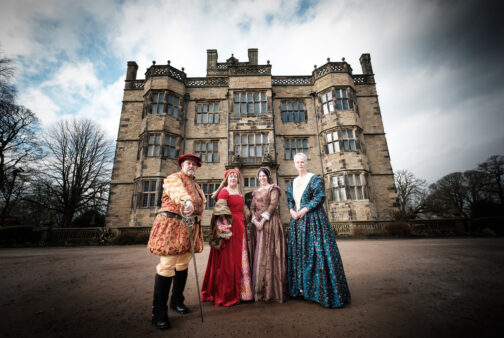 Shakespeare Week
Take a journey into the world of William Shakespeare and explore language, storytelling and swordplay.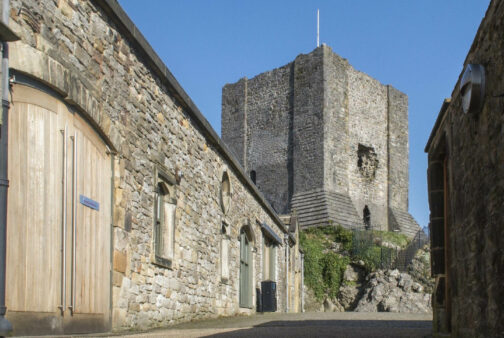 1066 and the Last of the Anglo Saxon Kings
Clitheroe Castle
This immersive and experiential session gives pupils the chance to be an active part of the events of 1066.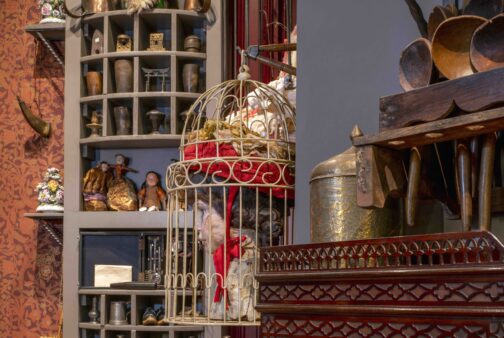 A Houseful of Stories
The Whitaker Museum & Art Gallery
Local history, significant people and curious objects!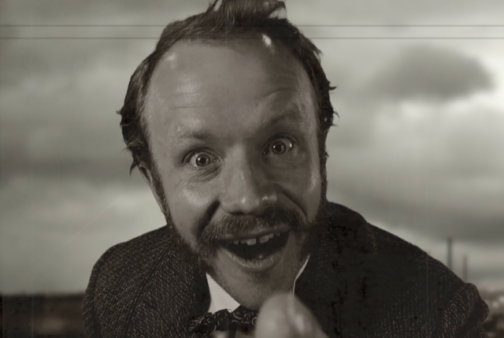 A Portal to Oldham's Industrial Past
Gallery Oldham
This interactive and immersive workshop replaces What Made Oldham the Biggest Cotton Spinning Town in the World?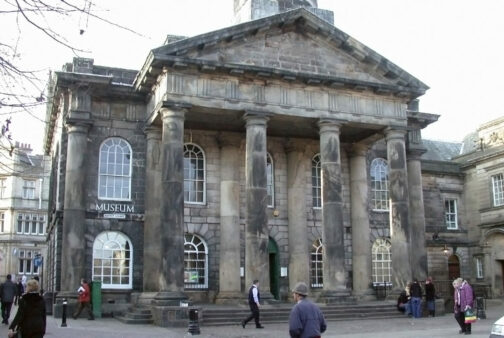 Can You Dig It?
Lancaster City Museum
A fun and interactive way to engage your pupils with historical enquiry and chronology!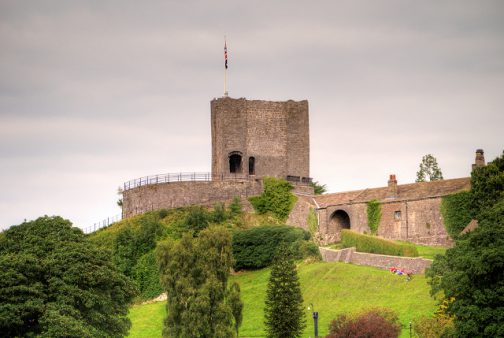 Castles and Keeps
Clitheroe Castle
Find out all you ever needed to know about building castles in our fun and interactive session. Discover why castles were built, what they were built out of, and why.
Classification, Adaptation and Food Chains
Gallery Oldham
Pupils investigate and classify animals using observable features and a key then play interactive games to explore classification and food chains.
Crime Through Time
Lancaster Castle
On Tuesday afternoon schools have exclusive access to the former Lancaster Prison's 'A' Wing for an exciting and fully immersive 'Crime Through Time' session.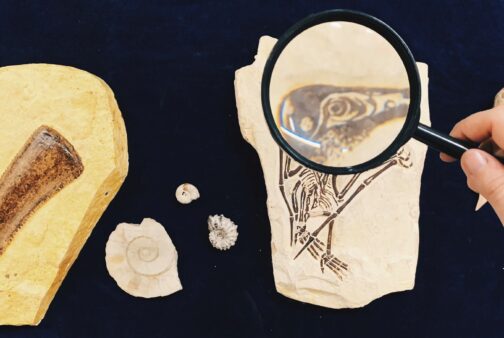 Fossils
Blackburn Museum & Art Gallery
In this session the children get to handle a range of fossil animals and think about the environments the animals might have lived in.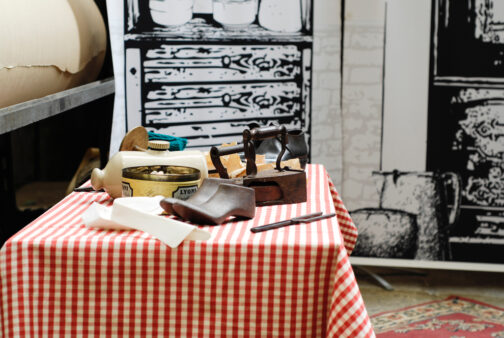 Half Timers
Queen Street Mill Textile Museum
This full day session made up of four different activities looks at the life of a mill worker, half timer children, Victorian domestic life and how the mill machines work.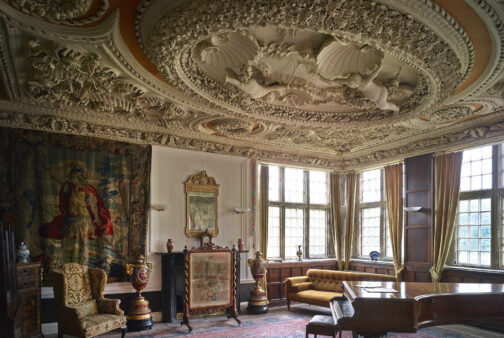 Homes a Long Time Ago
Astley Hall
This session is a gentle introduction to how people lived in the past.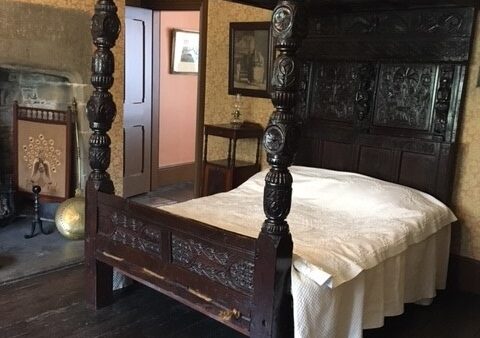 Homes from the Past
Turton Tower
The Tower house was a family home for some 500 years and pupils will have an interactive guided tour around the rooms in the Tower to learn about what life was like then.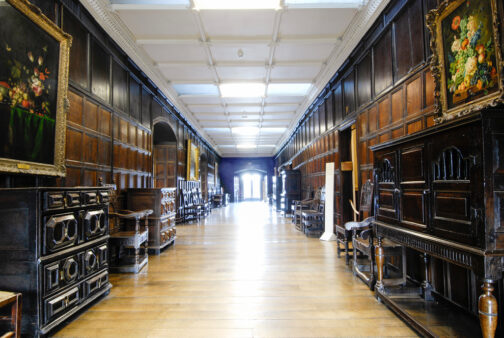 Houses and Homes
Towneley Hall Art Gallery & Museum
The children explore the hall comparing and contrasting the old house and its contents with their own homes.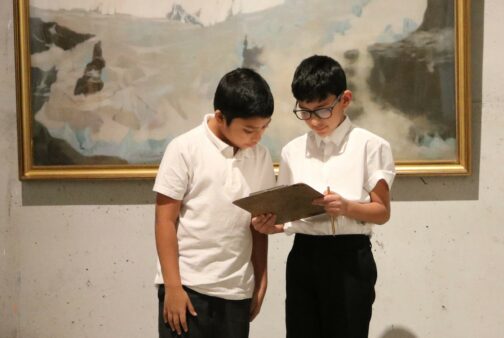 Ice & Fire Art Inspired Poetry
Gallery Oldham
Guided by a creative writing facilitator, pupils explore three pieces of art by Oldham artists which depict Ice and Fire then write and perform poetry inspired by the artwork.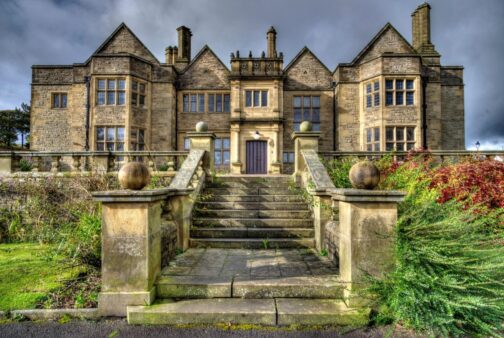 Introduction to Haworth Art Gallery
Haworth Art Gallery
Let Anne Haworth show you around her home and find out why she gives the house and grounds to the people of Accrington to be an art gallery, museum and park.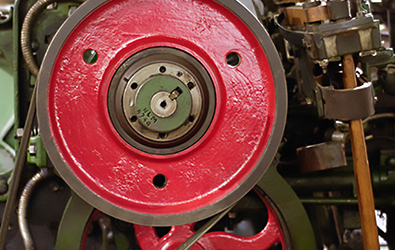 Inventors and Inventions
Blackburn Museum & Art Gallery
The children will spend half a day finding out about the inventors on their doorstep and how they changed their world.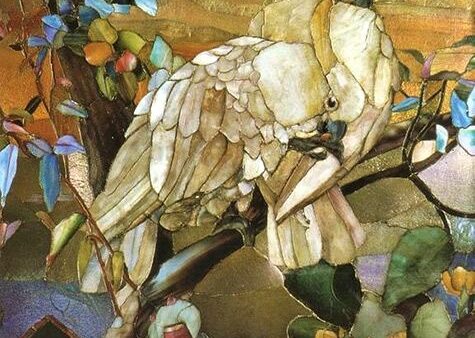 Joseph Briggs, Accrington & Tiffany Glass
Haworth Art Gallery
Learn about Joseph Briggs who gifted a collection of American Tiffany glass to the people of Accrington.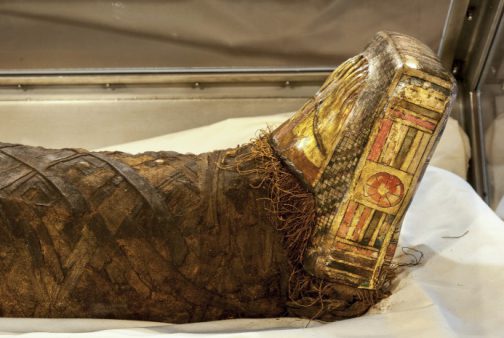 Life in Ancient Egypt
Blackburn Museum & Art Gallery
As well as viewing our mummy, your pupils will use objects from the collection and craft activities…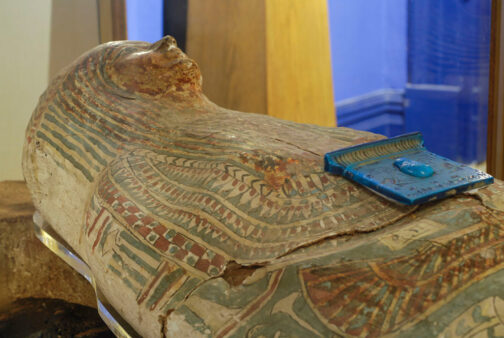 Life in Ancient Egypt
Towneley Hall Art Gallery & Museum
Find out about the lives of everyday people from Egypt.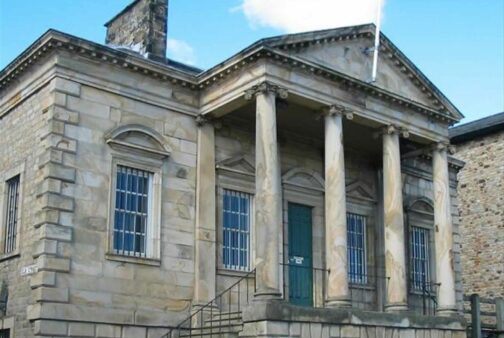 Life on the Ocean Wave – An Explorer's Tale
Lancaster Maritime Museum
All aboard! Discover more about life at sea in the great days of sail.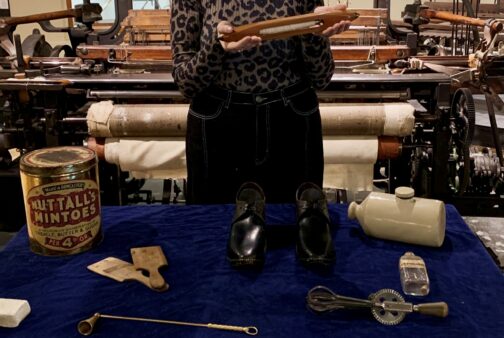 Local History
Blackburn Museum & Art Gallery
This session introduces the children to changes that happened locally, making Lancashire towns some of the most prosperous in the world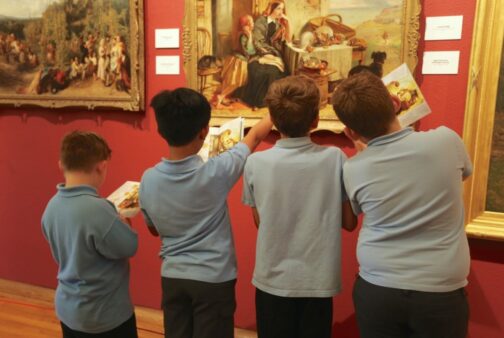 Looking at Art
Towneley Hall Art Gallery & Museum
Study Towneley's paintings and learn to creatively look at art.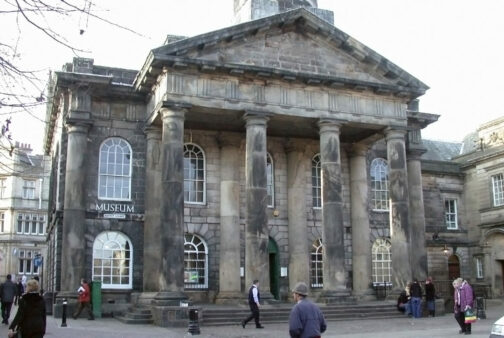 Meet the Romans
Lancaster City Museum
In this inspiring and hands-on session pupils will come face to face with Marcus – a Roman soldier.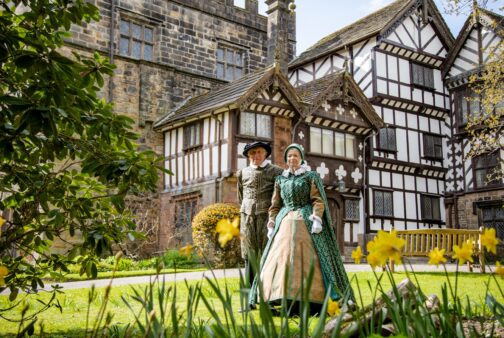 Meet the Tudors
Turton Tower
Come and meet our costumed interpreters as we go back to Tudor times and experience how life was lived at Turton Tower.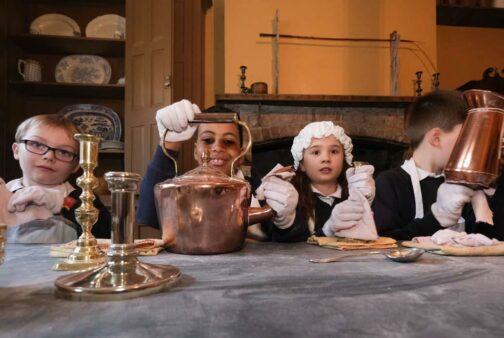 Meet the Victorians
Judges' Lodgings
Meet the Victorians – at work, at school, at home and at play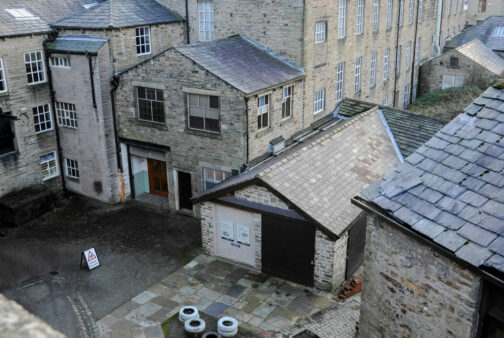 Mill Town
Helmshore Mills Textile Museum
Take a guided walk beyond the mill gates to explore how the Industrial Revolution and the arrival of the mills changed the landscape.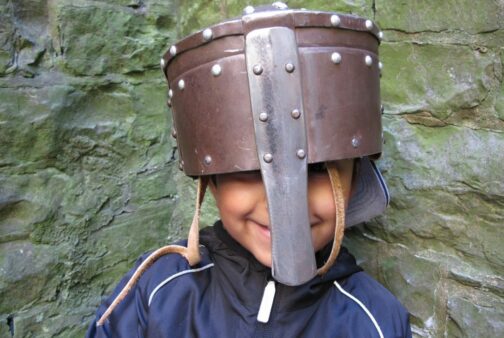 Myths and Legends
Clitheroe Castle
In this exciting and immersive session pupils will be taught all the skills they need to become a SWORD Ranger. Pupils will discover the secret history of SWORD, how to identify different dragons, discover where they live, what they eat, their likes and dislikes and how to care for them.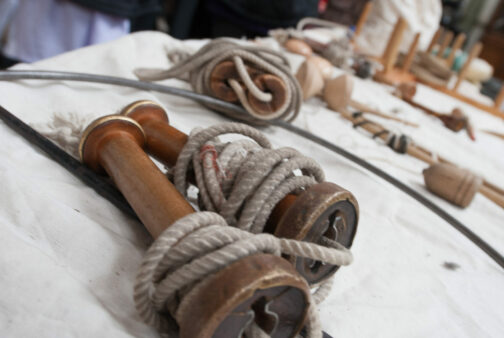 Object Handling
Helmshore Mills Textile Museum
An opportunity for your pupils to hone their historical enquiry skills through handling real objects from Victorian domestic and working life.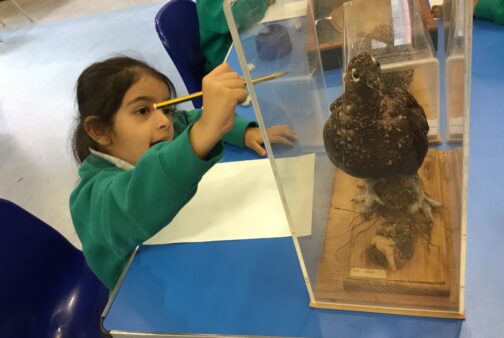 Observing and Classifying Animals
Gallery Oldham
Using our natural history handling collection, pupils observe, identify and classify animals.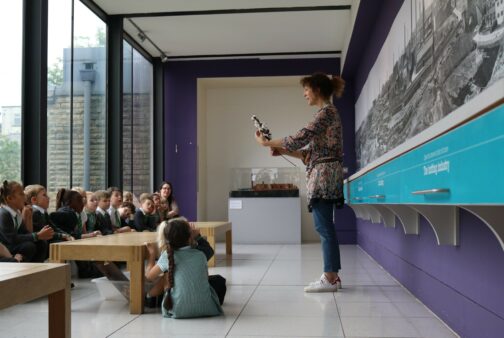 Oldhamers at Work
Gallery Oldham
Pupils explore our exhibitions to discover what jobs people did in Victorian Oldham.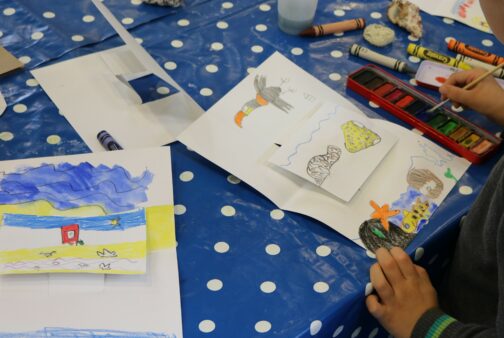 Oldhamers by the Seaside
Gallery Oldham
Pupils explore Oldham artist Helen Bradley's painting, 'A Summer Afternoon on the Sands at Blackpool', to learn where and how Oldham people spent their Wakes Week off from work in the mills.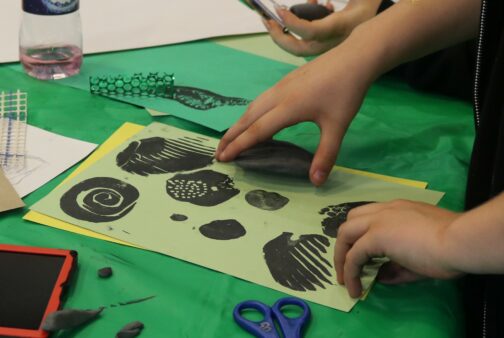 Pattern & Print
Gallery Oldham
Pupils seek out the hidden shapes and patterns within our building and exhibitions in this artist-led printmaking workshop.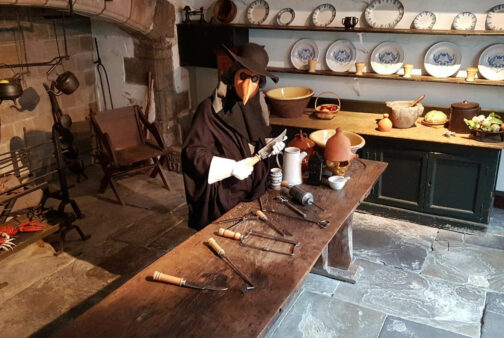 Plague, Potions and Pestilence!
Astley Hall
Explore a ghastlier side to Astley Hall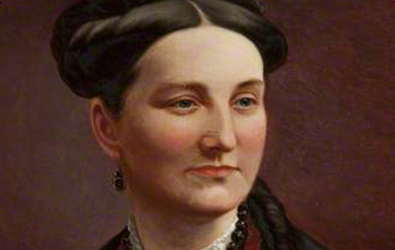 Portraits
Blackburn Museum & Art Gallery
What does a portrait tell us about the sitter? Your pupils will learn to unravel the clues that can be found in the picture of a person.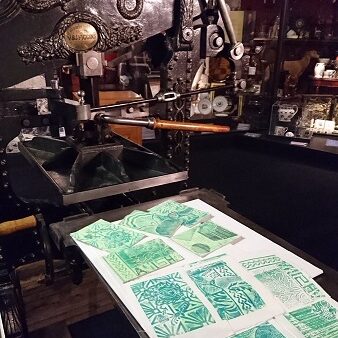 Printmaking
Blackburn Museum & Art Gallery
This half day workshop is a practical printmaking session, where the children will make their very own prints inspired by collections at the Museum.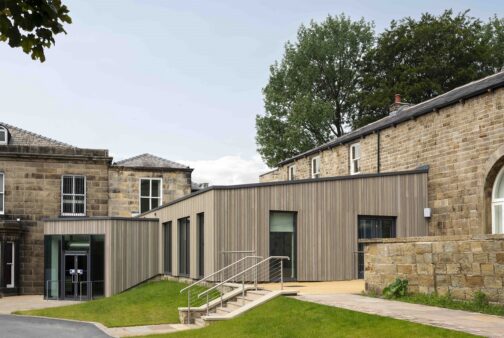 Professor Jiggett's Fantastical Field Guide
The Whitaker Museum & Art Gallery
Follow our free self-guided trail around the park under the guidance of magical explorer Professor Jigget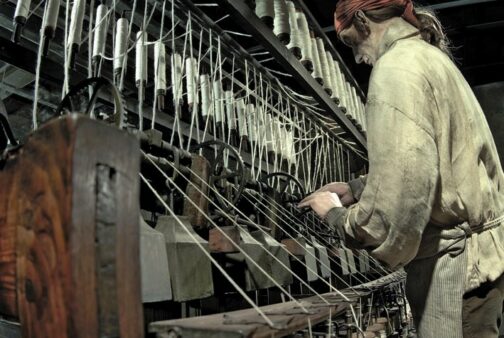 Revolution!
Helmshore Mills Textile Museum
Take a journey through the Industrial Revolution, from the domestic woollen industry to the time when cotton was king.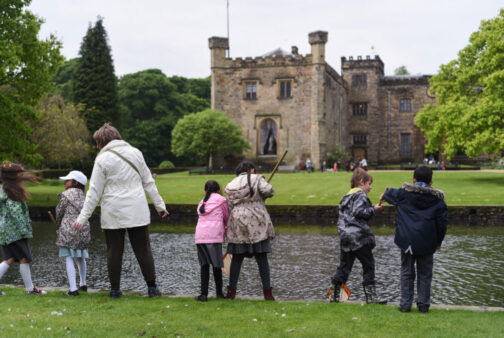 Riverside Workshops delivered by The Ribble Rivers Trust's Environmental Educators
Towneley Hall Art Gallery & Museum
Using the River Calder and the ponds around the hall, children learn about river systems and water habitats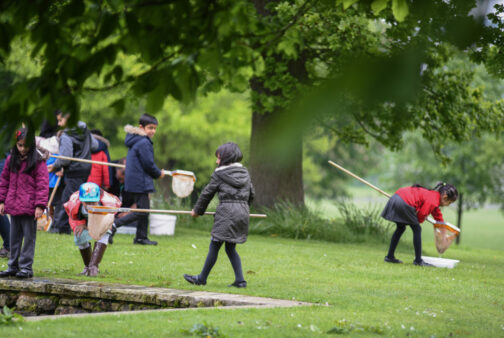 Schools Outdoors delivered by Newground Together at Offshoots Community Garden
Towneley Hall Art Gallery & Museum
Find out about the invertebrates and small animals living in the different habitats in the park in these outdoors sessions at Towneley.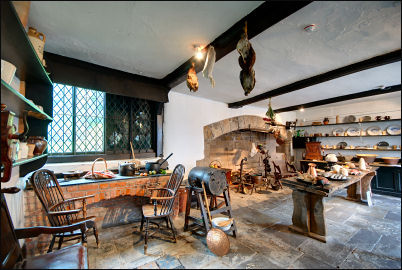 Serving Stories
Astley Hall
Firmly routed in local history, pupils learn about the people who lived at Astley Hall in 1851.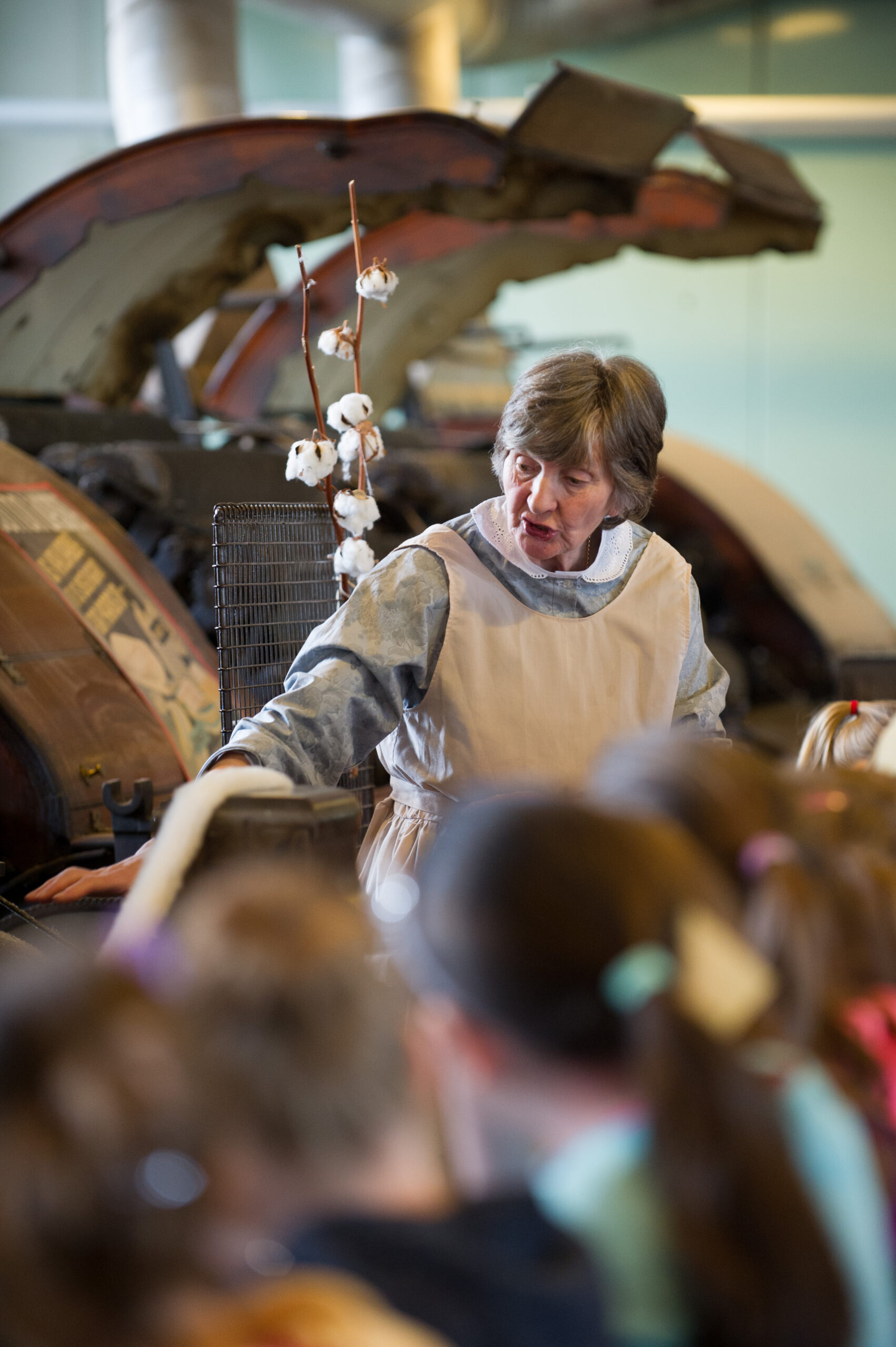 The Cotton Story
Helmshore Mills Textile Museum
What was it like to work in a mill? Discover a range of jobs and examine working conditions…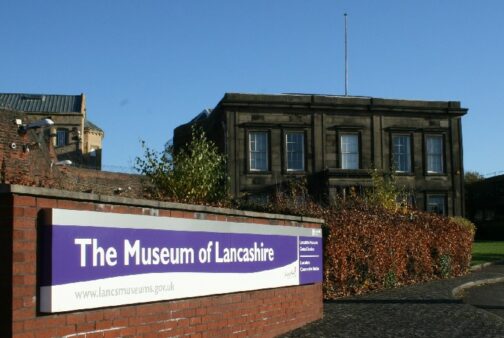 The Prehistory Mystery
Museum of Lancashire
Pupils will examine the mystery of prehistory in an interactive and engaging workshop centred on life in Britain before the Romans.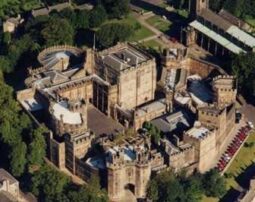 The Shire Hall
Lancaster Castle
Our guided tour explores the administration of the law through the last 1000 years and experience what it meant to be imprisoned at the castle. Tours last approx. 60 mins and can be subject to the use of the Crown Court within the castle.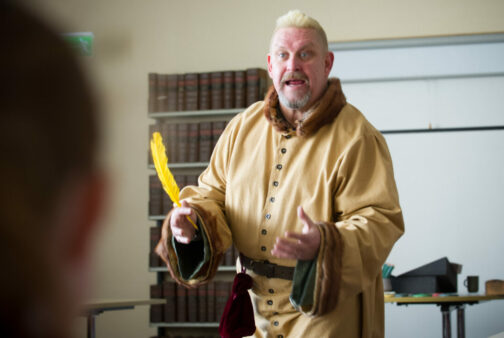 The Story of…..the Story
Lancashire Archives
Take a trip through the pages of time at the Lancashire Archives as we examine the development of books, pens and writing in general in this interactive and immersive session.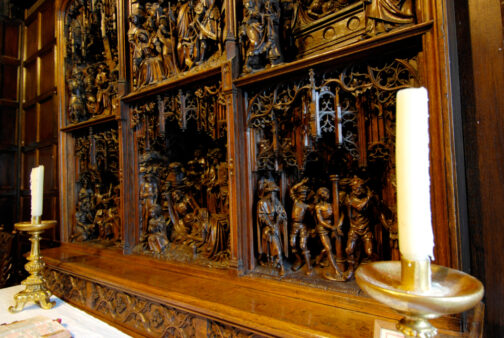 The Tudors at Towneley Hall
Towneley Hall Art Gallery & Museum
Explore the life of the Towneley family who lived in the hall before and after the Tudor times.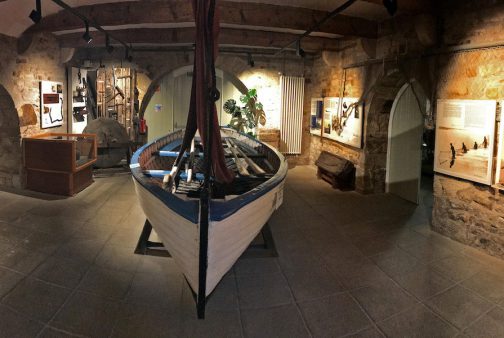 The Vikings
Lancaster Maritime Museum
Pupils are invited to visit our Viking settlement where they will be subject to Viking law and customs.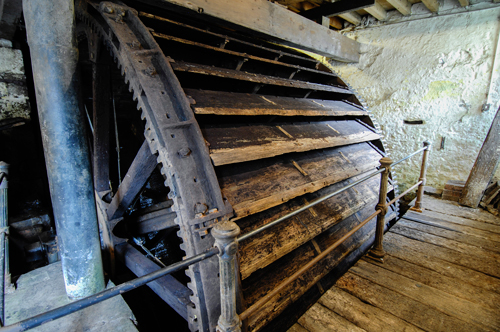 The Wool Story – COMING SOON
Helmshore Mills Textile Museum
COMING SOON - The Wool Story (Half day) KS1/2 - This session is being updated – more information to follow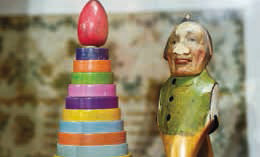 Toys
Blackburn Museum & Art Gallery
In this session children look at and play with a selection of old and new toys and explore the ways in which we can tell 'old' from 'new'.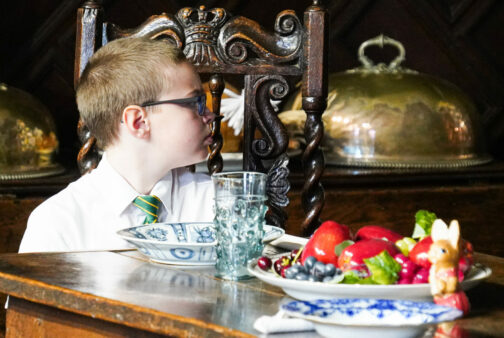 Toys from the Past
Towneley Hall Art Gallery & Museum
Look at toys from the past and take part in role play.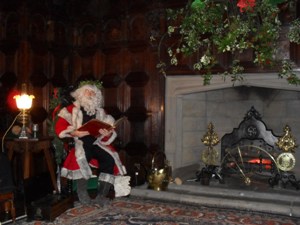 Victorian Christmas – Special Event Week
Gawthorpe Hall
4–8th Dec 2023 (Half day only) Traditional games, pastimes and Father Christmas. See Special Events Weeks page for full details of all special events.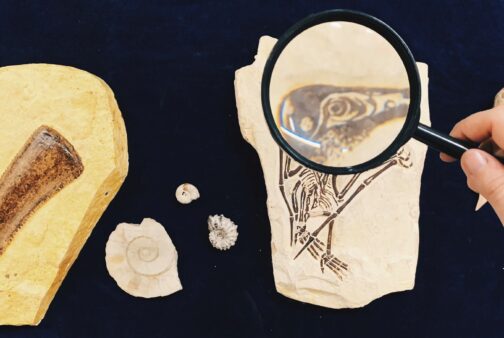 Victorian Fossil Hunters
Blackburn Museum & Art Gallery
An introduction to Victorian Fossil Hunters such as Mary Anning, this session is hands on, creative and involves some dressing up!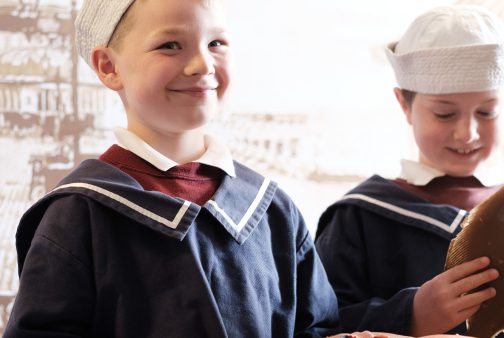 Visit the Victorians
Fleetwood Museum
This session is divided into Victorian Seaside Boarding House and Victorian Object Handling - where you find out what it was like to go on holiday Victorian style and look at 100 household objects from the Victorian era.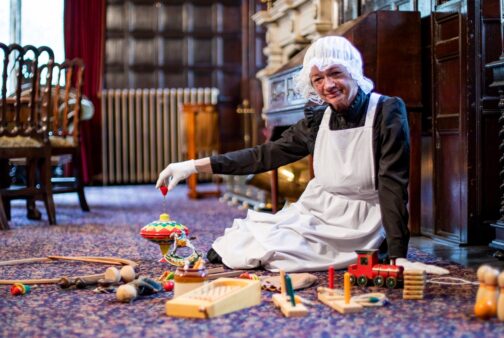 Visit the Victorians at Turton Tower
Turton Tower
Pupils will meet Victorian characters who worked at Turton Tower during the reign of Queen Victoria when the Kay family owned the Tower House. They will explore aspects of daily family life and enjoy a past times playtime with Victorian toys, some of which have adapted and are still played with today.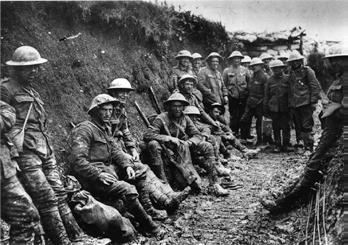 WW1: A Brother's Journey
Lancashire Archives
In a thought-provoking and engaging session using archival material, artefacts and active participation, pupils will investigate, explore and piece together the lives of two WWI soldiers and brothers through their letters home.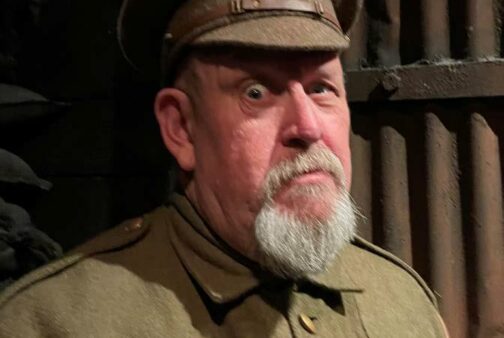 WW1: A Call to Arms
Lancashire Infantry Museum
Take a journey back in time and join our WW1 Recruitment Sergeants as they welcome you as 'conscripts' to the British Army in this fully interactive and inspirational learning experience set during WW1 in 1916.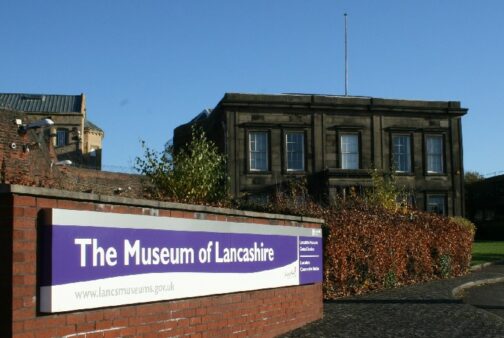 WWI: Duck or Grouse
Museum of Lancashire
In this fully immersive and hands-on session pupils will take a journey to the trenches of France!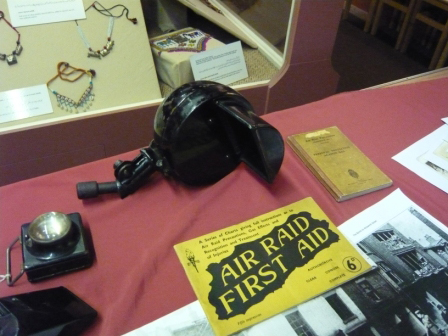 WW2 Home Front
Blackburn Museum & Art Gallery
The children will find out about the impact of WW2 on the people of Blackburn, the experiences of children and have the opportunity to handle a selection of objects from the period.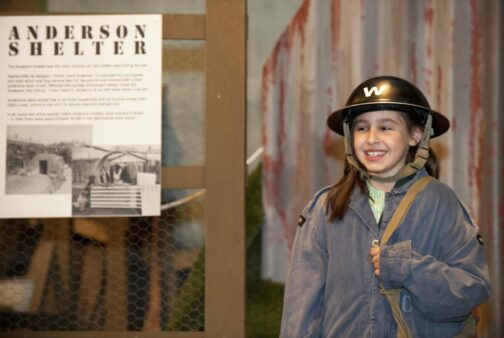 WW2: Life on the Home Front
Museum of Lancashire
It's time for you to do your part to help the war effort! Through object handling, active participation, role play and discovery, pupils will be brought closer to the home front than ever before.